Harold Wakefield - The Bay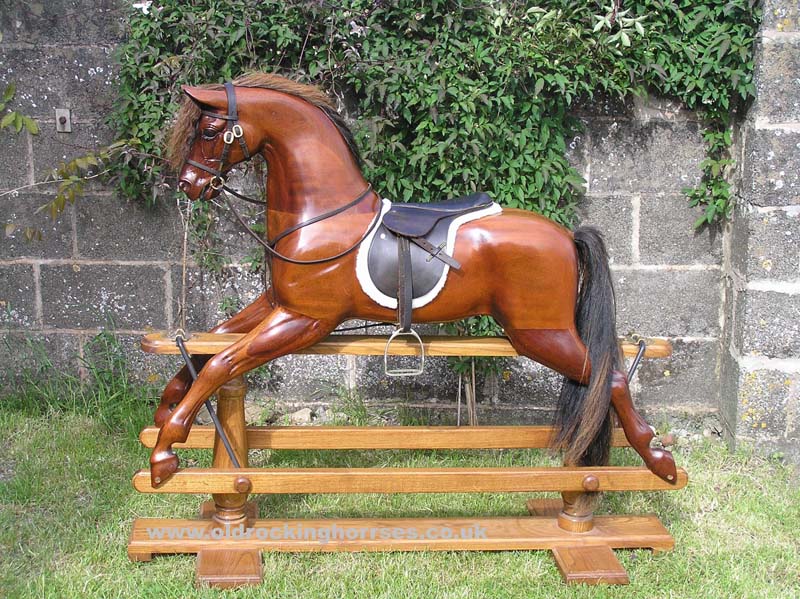 A swing stand horse made in about 1990. In this 2008 photo he has been fitted with a new mane and tail- the originals were worn after many years of use.
I know he's not a true bay with his brown legs and points but that's his name. He's now found a new home.
47"
email for further information